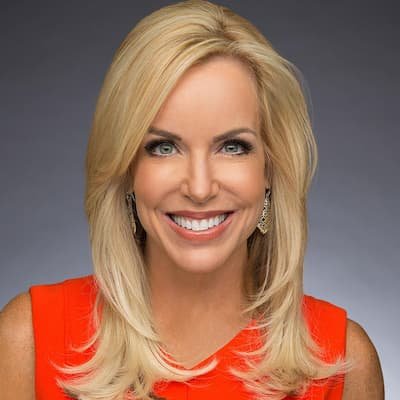 Heather Moore Biography
Heather Moore is an American Emmy Award-winning journalist, anchor and reporter currently serving as the evening news anchor on KTVK 3TV in Phoenix, Arizona. Before returning to KTVK 3TV, she previously served as an investigative news reporter for almost four years at KPHO in Phoenix, Arizona.
Heather Moore Education
Heather attended and graduated magna cum laude from the University of Southern California with of Bachelor of Arts in Broadcast Journalism and a minor in Communication in the Entertainment Industry.
Heather Moore Age
Moore is 44 years old as of 2020. She was born on October 19, 1976, in Irvine, Scotland, United Kingdom. Her birthday is always celebrated on 19th October of every year. ALSO READ: Raegan Medgie
Heather Moore Height
Heather stands at an average height of 5 feet 6 inches (1.68 m). Information regarding her other body measurements is currently under review.
Heather Moore Family | Parents
Moore was born in Irvine, Scotland, United Kingdom and grew up in the United States by her parents. Information regarding her parents including her father and mother is currently under review. However, she is the middle of five siblings whom she grew with.
Heather Moore Husband
Heather is a married woman. However, she is confidential when it comes to matters concerning her personal life. However, she a mother of four children
Heather Moore Salary
Moore working as an evening news anchor at KTVK 3TV in Phoenix, Arizona earns an estimated annual salary of $79,569.
Heather Moore Net Worth
Heather Moore is an American Emmy Award-winning journalist, anchor and reporter has an estimated net worth of $2 million.
Heather Moore KTVK 3TV News
Heather an Emmy award-winning journalist currently serving as an evening news anchor at KTVK 3TV in Phoenix, Arizona. She once served for five years at the 3TV station back in 2003 and later in 2008, she headed to San Diego where she served as the main anchor for KUSI's nightly news at 6 and 10 o'clock. She came back to Phoenix and worked as an investigative reporter for two years at CBS 5.
She rejoined the 3TV News station in 2014 as an evening anchor at 8, 9 and 10 pm newscasts. Her journalism career has made her well known not only in anchoring but also in reporting news. She the opportunity to fly with both with the famed Air Force Thunderbirds and also the Army's Golden Knights. She also had the opportunity to fly in several vintage warplanes, including the B-25, B-17 and the PT-17 Stearman, covering the historic importance of the aircraft. As part of the U.S. Marines Toys for Tots program, Heather was regarded to travel to the lower part of the Grand Canyon in a Chinook helicopter with Santa Claus, to convey toys to the Havasupai Indian kids.
In California, while working for her old neighborhood station KCRA, Heather covered the memorable review of Gov. Dark Davis and ensuing appointment of the "Governator," countless frigid morning live shots from Blue Canyon and many obliterating fierce blazes in the northern piece of the state. One of her features was meeting the enduring nine Doolittle Raiders at their customary challis function in 2003 and sharing their courageous World War II mission with watchers.
Here in Arizona, she's covered various training and public security stories throughout the long term, and at one time, chronicled the 15-day hostage deadlock at the Lewis Prison in Buckeye and covered the Phoenix Serial Shooter and the Baseline Killer stories.
Her work has been recognized by the Associated Press and the Rocky Mountain Chapter of NATAS, where she is pleased to have acquired an Emmy Award for her report on 'The Politics of Public Safety,' tending to why Arizona was one of the absolute last states to have a restriction on utilizing phones while driving.
Heather's expert profession started as the evening anchor at KYMA in Yuma, AZ, prior to leaping to NBC force to be reckoned with, KCRA in Sacramento. She jumps at the chance to joke, notwithstanding, that her beginning came significantly sooner.