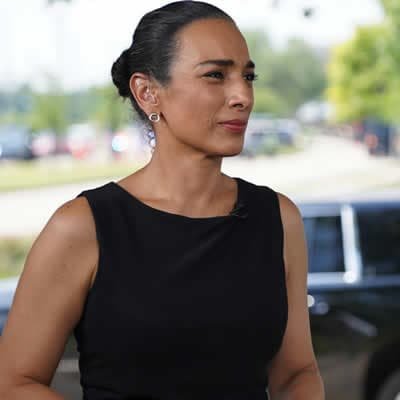 Last updated on August 5th, 2022 at 10:56 am
Michelle Miller Biography | Wiki
Michelle Miller is an American award-winning journalist, anchor, host, and reporter currently working as the co-host of "CBS Saturday Morning." She previously served as a news anchor and reporter for nine years at WWL-TV, a CBS affiliate in New Orleans, Louisiana.
Michelle Miller Education
Miller attended and graduated from Howard University with a bachelor's degree in journalism. She also studied in Kenya and Tanzania. She then graduated from the University of New Orleans with a Master of Science degree in Urban Studies.
Michelle Miller Age and Birthday
How old is Michelle? Michelle is 55 years old as of 2022. She was born on December 8, 1967, in Los Angeles, United States of America. She always celebrates her birthday on the 8th of December every year.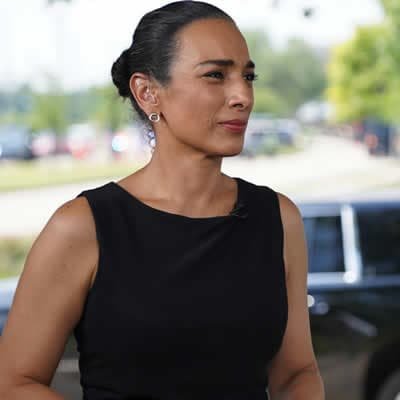 Michelle Miller Parents | Family
Miller is the daughter of (father) Ross Miller, M.D. Her father Ross was the first physician to attend to Robert Kennedy at the site of his assassination. Information regarding Miller's mother and siblings is not yet available.
Michelle Miller Husband
Is Michelle married? Michelle is married to her husband Marc Morial, an American political and civic leader and the current president of the National Urban League. The couple got married in 1999, in a private wedding ceremony. Marc worked as Mayor of New Orleans, from 1994 to 2002.
Michelle Miller Children
Michelle and her husband Marc are proud parents of three children. However, the couple shares two children, a son Mason Morial and a daughter Margeaux Morial. Marc has a grown-up daughter Kemah Morial from her first relationship.
Michelle Miller Height and Weight
Michelle stands at a height of 5 feet 6 inches (1.7 m). However, her information about her other body measurement is not yet available.
Michelle Miller Net Worth
Miller as an accomplished American award-winning broadcast journalist has an estimated net worth ranging from $2 million.
Michelle Miller Salary
Michelle as the co-host of "CBS This Morning: Saturday earns an estimated salary ranging from $93,594 to $119,296 annually. However, her information about the exact amount of salary she earns is not yet available.
Michelle Miller CBS
Michelle Miller joined the News in 2004. She currently serves as the co-host of "CBS This Morning: Saturday," after joining the program in July 2018. Her work routinely shows up on the "CBS Evening News," "CBS This Morning" and "CBS Sunday Morning." She has likewise shown up as a reporter on "48 Hours."
READ: Arlette Saenz Bio, Age, Birthday, Parents Husband, Heritage, Height and Net Worth
While at CBS News, Miller has reported on numerous accounts of national and universal significance. She gave broad coverage of the agitation in Ferguson, Missouri, following the shooting passing of Michael Brown. She additionally covered the Sandy Hook Elementary School shooting in Newtown, Conn.; the shooting at Chardon High School in Ohio; 2004, 2008 and 2012 presidential decisions; the demise of Whitney Houston; the 100th commemoration of the Titanic's sinking; clinical consideration for the country poor in South Africa, and Hurricanes Sandy, Irene, and Katrina.
Miller has interviewed worldwide pioneers, legislators, specialists and VIPs, including President Bill Clinton, Oprah Winfrey, previous Soviet Premier Mikhail Gorbachev, Nobel Peace Prize champ Wangari Maathai, prestigious craftsman Peter Max, Beyonce, John Goodman, Tony Bennett, James Earl Jones, Lenny Kravitz, LL Cool J, Carlos Santana, Denzel Washington, and musician Yo-Yo Ma.
Her vocation in broadcast and print news-casting incorporates work at the Los Angeles Times; the Star Tribune in Minneapolis; WWL-TV in New Orleans; WIS-TV in Columbia, S.C; the Orange County Newschannel and ABC News "Nightline" in Washington, D.C. Miller additionally trained reporting and mass communication courses at Dillard University in New Orleans.
Notwithstanding her co-hosting and reporting obligations, Miller is an individual from the Board of Advisors at Hampton University's Scripps Howard School of Journalism and the Greater New York Chapter of The Links, Inc., just as a board part for the School of American Ballet. She is an establishing individual from the Women's Leadership Initiative for the United Way of New Orleans and has served on the March of Dimes National Communications Advisory Council. Already, Miller filled in as VP of the YWCA of Greater New Orleans and leader of both the Black Journalists Association of Southern California and the New Orleans Association of Black Journalists.
Miller has additionally partaken in the Poynter Institute, was a Hitesman Lecturer at Louisiana State University's Manship School of Mass Communication, a visitor specialist for the Annual H. Naylor Fitzhugh Conference at the Harvard Business School and a visitor speaker for the National Model UN Program. She has addressed at a few colleges including Drew University; Howard University; Wellesley College; Stony Brook University; Southern University at New Orleans and Loyola University.
Michelle Miller Awards
Miller's reporting has earned her a few esteemed news coverage grants including an Emmy award for her series of reports for the National Guard's Youth Challenge Academy, an Edward R Murrow for her coverage of a childcare community deadlock in New Orleans, and she was a piece of the Alfred I. DuPont – Columbia Award-winning group for coverage the Newtown, Conn., school shooting. In 2019, Miller won a Gracie grant for her reporting on the shrouded universe of sex dealing in "'48 Hours: Live to Tell: Trafficked."
She's likewise earned a Salute to Excellence Award from NABJ and was cast a ballot Woman of the Year by the National Sports Foundation. In 2014, TV Week named Miller as one of the "12 to watch in TV news."
Michelle Miller Facts
Full Name: Michelle Miller
Age: 55 years old as of (2022)
Date of Birth: December 8, 1967
Place of Birth: Los Angeles
Height: 5 feet 6 inches (1.7 m)
Parents: (father) Ross Miller, M.D.
Husband: Marc Morial
Children: Mason Morial, Kemah Morial, Margeaux Morial
Education: Howard University and
Net Worth: University of New Orleans