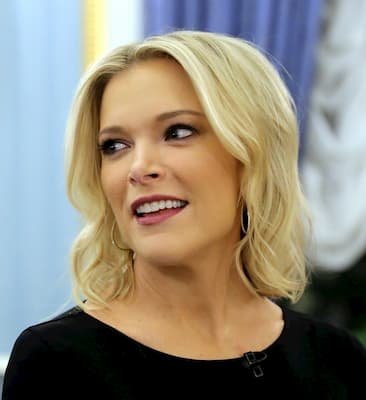 Last updated on November 29th, 2020 at 04:59 pm
Megyn Kelly Biography
Megyn Kelly is an American journalist, political correspondent, and an attorney well known as a former news anchor for Fox News from 2004 to 2017 before joining NBC News from 2017 to 2018. She now runs her own media production company known as Devil May Care Media which was launched on September 10, 2020
Megyn Kelly Age and Birthday
Kelly is 5o years old as of 2020. She was born Megyn Marie Kelly on November 18, 1970, in Champaign, Illinois, United States of America. She celebrates her birthday on 18th November every year.
Megyn Kelly Education
Megyn attended Tecumseh Elementary School in Syracuse, New York. She then joined Bethlehem Central High School after her family moved to Delmar, New York, a rural of Albany. She then attained an undergraduate degree in political science from the Maxwell School of Citizenship and Public Affairs at Syracuse University in 1992 before earning a J.D. from Albany Law School in 1995.
She was an affiliate in the Chicago office of law firm Bickel & Brewer LLP. She has also served at Jones Day for nine years, where the credit bureau Experian was one of her clients.
Megyn Kelly Height and Weight
She stands at an approximated height of 5 feet 6 inches (1.7 m). She also weighs 56 Kg (123 lbs).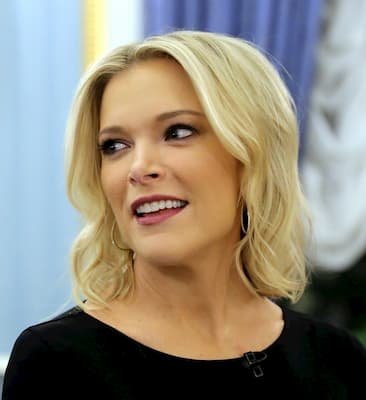 Megyn Kelly Family
Kelly is the daughter of Edward Kelly (1940-1985), was a lecturer at the State University of New York at Albany, and Linda DeMaio, a homemaker. Her mother is of Italian and German descent while her father is of Irish descent. Her dad died of a heart attack when Kelly was 15 years of age.
She grew up as a Roman Catholic. On October 12, 2016, she once stated in a segment on her show with Fox News commentator Julie Roginsky that she was a lifelong Catholic. When it comes to her political stance, she classifies herself as an independent, she told Variety in 2015 that she has voted for both Democrats and Republicans.
Megyn Kelly Husband | Married
Kelly is a married woman. She married then president and CEO of the cybersecurity firm Authentium Douglas Brunt on March 1, 2008, in Huntington, New York. Brunt is currently a full-time writer and novelist.
Kelly was previously married to an anesthesiologist Daniel Kendall from 2001 until 2006 when the two divorced.
Megyn Kelly Children
The duo has three children together namely; son Edward Yates (born 2009), daughter Yardley Evans (born 2011), and son Thatcher Bray (born 2013). Kelly resides in Rye, New York with her husband and their children.
Megyn Kelly Douglas Brunt
Douglas Brunt is an American writer and novelist. He is also the former president and CEO of the cybersecurity firm Authentium. Brunt is 49 years old as of 2020. He was born on August 25, 1971, in Philadelphia, Pennsylvania United States of America. Brunt celebrates his birthday on August 25th every year.
Megyn Kelly Ex-Husband, Daniel Kendall
Daniel Kendall is an American physician/anesthesiologist who was married to Kelly. However, Kendall is well known for his medical expertise, and serves as an ache administration physician and anesthesiologist, mostly based in Arlington, Virginia, the place he's associated with many hospitals.
Kelly spoke about her earlier marriage to Daniel Kendall in 2015, affirming that her then-husband cheated on her, and in conjunction with that she felt betrayed which, however, was all denied by Daniel. Nonetheless, Kendall remarried in a while and is in a cheerful relationship along with his new spouse, Emily, with whom he has three children.
Megyn Kelly Net Worth
Kelly has an estimated net worth of about $30 million. She has earned such an amazing net worth from her career as a journalist.
Megyn Kelly Fox News
Kelly served as a news anchor at Fox News from 2004 to 2017. While at Fox News, Kelly hosted America Live, and before that, she co-hosted America's Newsroom with Bill Hemmer. From 2007 to 2012, Kelly and Hemmer hosted Fox News Channel's New Year's Eve specials. She hosted The Kelly File from October 2013 to January 2017. And then in 2014, she was incorporated in the TIME list of the 100 most influential people. She left Fox News in January 2017 in order to join NBC News in January 2017. She later left NBC in 2018.
Kelly reported on January 11, 2019, that she would be back on television without providing details. However, on September 10, 2020, she reported the launch of Devil May Care Media, her media production company, with the podcast The Megyn Kelly Show. Fortunately, its first episode debuted on September 28, 2020.
Megyn Kelly Now
She now runs her own media production company known as Devil May Care Media which was launched September 10, 2020, and thereafter debuted with their first episode on September 28, 2020.
Other Fox News Anchors
Megyn Kelly Facts
Full Name: Megyn Marie Kelly
Age: 5o years old as of 2020
Date of Birth: November 18, 1970
Place of Birth: Champaign, Illinois
Husband: Douglas Brunt
Children: Edward Yates, Yardley Evans, and Thatcher Bray
Residence: Rye, New York
Height: 5'6" (1.7 m)
Weight: 56 Kg (123 lbs)
Education: Syracuse University